Window Pane
for "V Day" (End Violence Against Women!)
Come closer…
what do you hear?
a pounding heartbeat
a breath out of time with it's own
rhythm,
a stirring of heat and
boiling blood
and then a rush,
a frozen moment,
a belt across a face,
a rip,
a snap of a button that once
held a collar.
A breast with bruises
upon earlier bruises,
a cutting,
a jolting punch to the
head,
a twist of an arm,
a blow to the stomach.
The shattered pane
of a window to a
soul
who speaks in darkness,
a violation in
pieces
in see-through glass
not able to protect
and too fragile
to bear.
Flight plans lost,
underground tunnels
sealed off,
stark and sacred longings
flowing into
hollow eyes and
skin
and womb,
hidden frostbite
in the dead
of heat…
When will your tiger tooth
flare
and your victim's tongue
spit up
a warrior
that will crack the
prison bar
and break the
guard?
Keep silent…
be cagey
fox-like,
rip the foundation of
the building
before you are dust
in
your own eyes
and cannot move
again.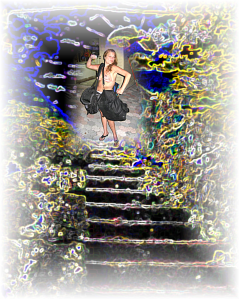 Roar to the angels,
take back the territories of your body
and your spirit
and
your heart
and finally
reclaim…
your life.
by Cynthia Adler