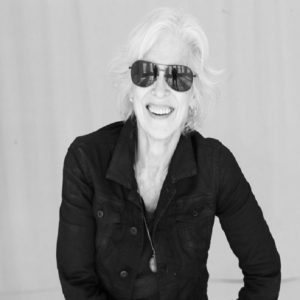 Cynthia Adler
As writer-performer, socio-political satirist, her nine-character one-woman show "Downloaded – and in Denial," got rave reviews in New York and the Northeast, was featured in a half-page article by Chris Hedges in The New York Times, and was voted "Best Show of the Year" at the Big Arts Festival in Sanibel Florida in 2006. She is one of the top commercial voice-overs and narrators in America having worked extensively with HBO, Discovery Channel, and PBS.
Cynthia was the voice of many cartoon characters for Hanna Barbara, and for the animated feature "Fantastic Planet." She also created many new voices and characters for The Muppet Shows in London, with Jim Henson and Frank Oz.
She has dubbed leading roles in numerous foreign films, such as "Swept Away", and "Seven Beauties", for Lina Wertmueller, "1900" for Bernardo Bertolucci, and "Scenes From A Marriage" for Ingmar Bergman. Her on-screen film credits include, "Che Cosa?" for Italian Television "Hangin' Out With Cici", for ABC, George Romero's "Knightriders", and "Banana's Is My Business" for PBS.
She has performed her socio-political satirical shows at many benefits for organizations such as Events of the Heart, and Social Venture Network. And she appeared in the theatrical version "My Inner Sole" at the Lion's Theatre in New York.
As a writer, Cynthia was a contributor to Mad Magazine, and wrote many commercials for major advertising campaigns. Her poem "My Face", along with her voice, was chosen for a national ad campaign for "Oil of Olay" that ran for almost two years.
She has written a series of children's books, a film, "Loxy and The Duke," and is working on a young-adult novel, "Wimbly MacIntyre".
Her satires and socio-political characters have appeared all over the Internet, as well as a series of YouTube shorts that were filmed doing a "One Percenter" for Occupy Wall Street.
For many years, Cynthia was Co-Chair of the Environment Committee for The Creative Coalition, where she worked closely with Christopher Reeve, Robert Kennedy Jr. and Riverkeeper, to improve the quality of the water in New York City. She has served on the Board of Directors of Inform and is currently on the board of "Energy Vision," an environmental and alternative fuel research organization committed to ending our addiction to oil and to achieving a sustainable energy and transportation future.
She is a member of the theatrical Adler family.