"Boomer-angst
or
Trust No-one Over 90!"
Trust no-one over 30, was the early Boomer cry…
they're too old, and do not get us and they couldn't if they try
but we were pretty stoned and somewhat coked and pretty spent…
and that's why we got it wrong,…cause it was 90 that we meant!!
See, 90's text while walking and their falls are pretty gory
(but so do 20 something's too, but that's another story!)
and their hearing is quite off and they just do not care to see that you've padded up your bras so you can look like you're a D!
And they aren't impressed with your resume points
or that you still insist that you roll your own joints
or that you are in touch with the youth of today
(though you don't understand half the words that they say).
See, those 90's it seems just don't get it at all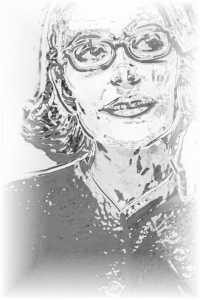 they just sit there with blank eyes or stare at the wall or they lay in their beds with a mucous filled cough
then say, "I need a nap…so shut up and screw off!"
Yes, we know in those fun days of 20's it seemed
we would laugh at those 30's and hope they got creamed
but we should have said 90…cause that's what we meant
cause our kids are now 30 and paying us rent
and we're sixty and over and still kicking ass
so we're happy to give all those 30's a pass
but the treacherous ones are past 90, I fear…
and we have to remember that
each passing year…
so when we're getting close, then 100's the shot
and it may not be fair…
but hey…why the "F" not!
by Cynthia Adler