Wind Chime
Cement corridors
cracked with the weight of
unfulfilled expectations
crammed into old
discarded
Duane Reade plastic bags
and toxic water bottles
lined up in perfect disarray
like some half crazed
chorus line.
Glazed eyes wrapped in saran
keep out the cold
housed in grey and
lifeless skins,
which scurry from a yesterday
desperately
into a hope of a tomorrow
with silly putty promises
made of cheap Styrofoam
lies.
Satan's fracking auction
held on every back street
and
alley way,
closing out estates of the soul
and suffering children
with a "what am I bid for that?"
bought and sold politicians
with two faces carved into
either side of their
head
promising everything,
while bargains are made with a devil
who never gives anything
for free.
Alice in wonderland
how serenely and solidly you sit
while a bloody grassland
framed in filth and chemical poison
lies at your feet.
ice caps crying,
boiling and melting
into a
no-man's land.
bees in a disappearing act
form hideaways
that become
burial grounds.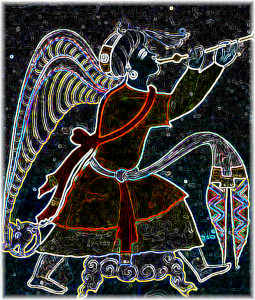 Play your music you pied pipers
dancing down your
cast iron roadways.
play for all you are worth
because your fireplaces are burning
and your faces are turning to rags
and when your crying children tire
of their pacifiers,
they will strike the set
and pull the curtain
and the next thing you know…
dinosaurs and loincloths…
So take notice
and brace yourself…
the change is coming!
and if you do not rise up
all will have vanished
leaving no trace of what was
except for perhaps
some old Duane Reade plastic
bags
blowing somewhere softly in the wind
around some old rotting huge
landfill spaces.
A wry reminder of the price
of things
to come.
by Cynthia Adler